Title: Ringo's Fetish Page 2 A Chibi Beatles Adventure!
Rating: PG-13 to R for language and sexual humor.
Pairings: Various
Summary: Ringo shows the others what he found!
Notes: Gosh, I love how cute they are in their beach-wear :3 I copped out of actually figuring out Spanish for the little evil necklace, and used the comic device of pointy brackets to indicate a foreign language.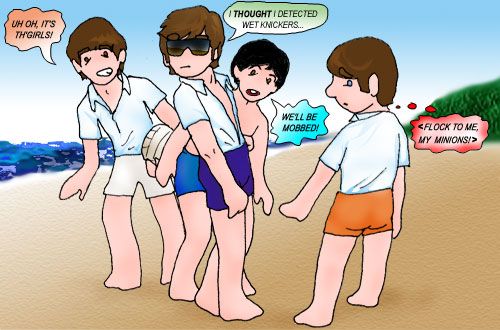 Page 1 Page 2 Page 3